Blogging has been a bit sporadic of late, mainly because I've not much new to say - mainly been playing with stuff I've already done (SA 1940 done, but not used yet). But, this being a New Byzantium blog, I thought I'd talk about the latest (later) Byzantine cavalry I've built and a picture of the whole Komnenan Byzantine army in action in a recent Sword & Spear game, it was 600 pts a side so a Big Game - stand by for serious gaming porn!
Latest units are the Vardariots (I used Old Gory Bulgars), re-done Turkopoloi (Perry plastic Arab light cavalry) and (for earlier Later Byzantine armies) a unit of Klibanophoroi (Gripping Beast). The old Old Glory Turcopoloi have been re-modelled as a border thematic unit, with Cilician flavour.
Below is the Byzantine army formed up....pesky Pechenegs and Cumans in the foreground....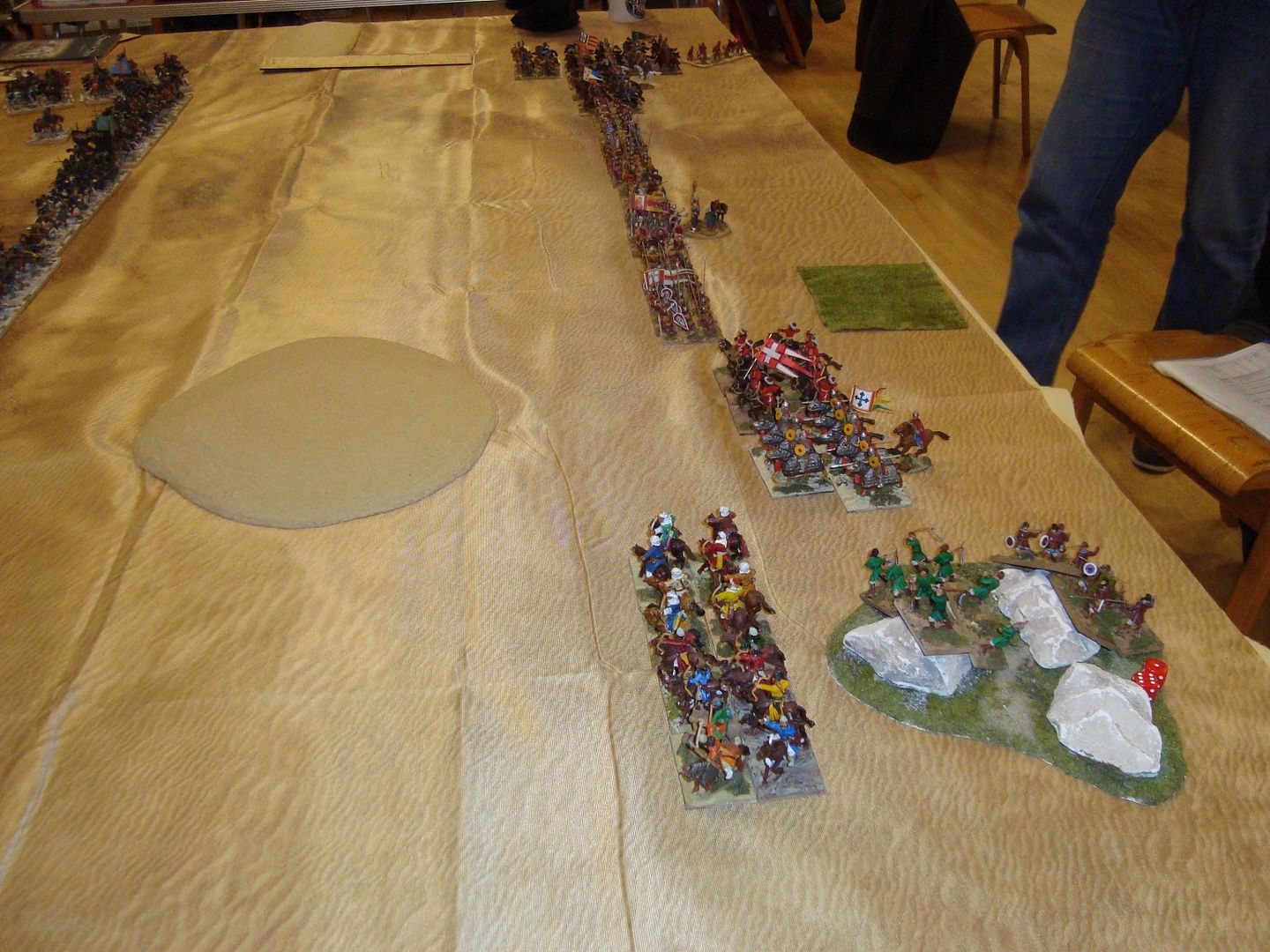 ...to take on the dreaded Seljuqs, who are over here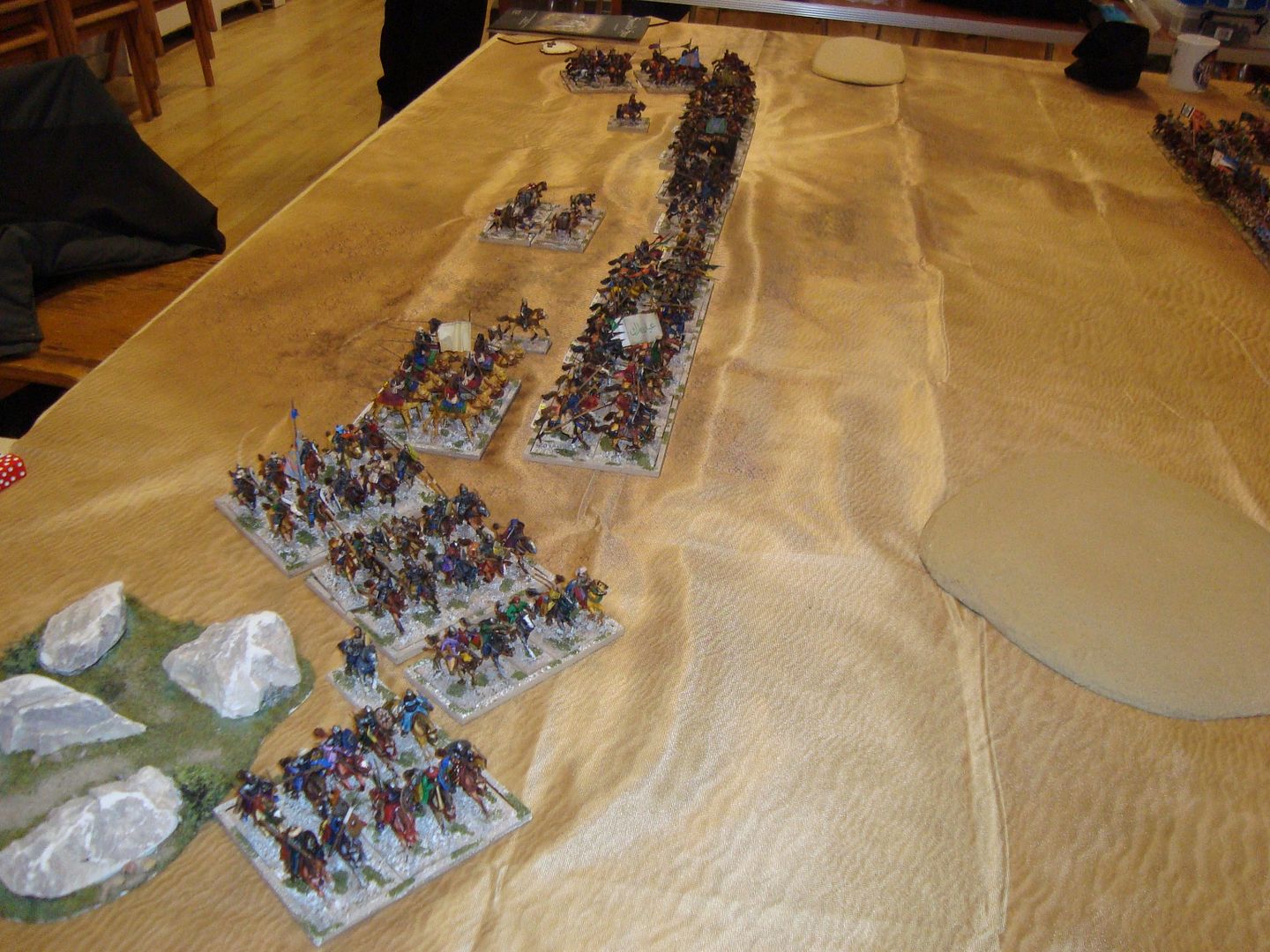 And here we are as battle is joined, Byzantines on the left, more Pechenegs in LH foreground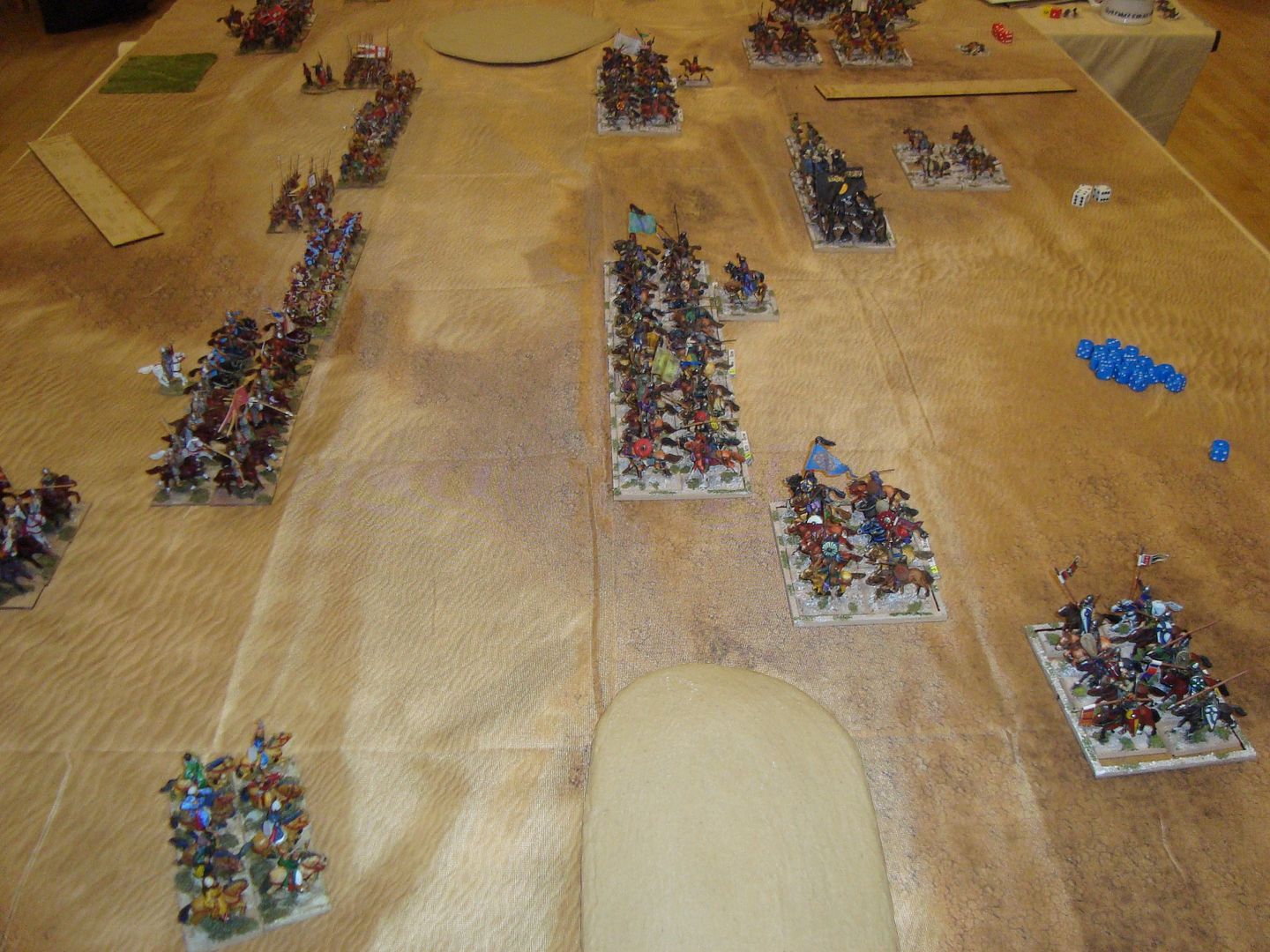 Sadly the Latinikon was routed, the Turkopoloi put up a dismal performance, my elite Archontopoloi ran - if it wasn't for the infantry centre standing firm and crunching all to fore and the Varangians protecting Our Glorious Emperor it would have been a disaster, another Terrible Day.
Good news was the Vardariots put in a good performance, a rare case for one's latest newly painted units.
As it was it was just a big loss, more like Myriokephalon than Manzikert.....but getting all those toys on table was great fun. It is nice to have 400+ 25mm figs, mainly cavalry on a 12 x 5 table
Sword & Spear is a brutal game at 25mm with cavalry armies as they are on top of each other very fast and the rules really bias for decisive combat - so you can get a big game like this done in an evening. But if you get on the wrong end of a few dice throws it's curtains, curses and collapse